From Risk & Cost Avoidance, to real Cash savings
The question of SAM RoI is often raised by customers, especially those who hesitate into purchasing SAM Solutions.
YES, you can get RoI with SAM Solutions with 3 Golden Rules:
The RoI of your SAM Solution directly comes from its helping you make decisions on you SW spend.
To get immediate benefits, accept to first tackle a limited scope of products, but do it well, with accuracy, from A to Z. And then continue with a second scope of products…
Each scope of products should be processed fast, as a sprint, in a few days or 2-3 weeks at most.
Rather than providing now a long detailed written answer, let me illustrate these 3 Golden Rules with two pictures below: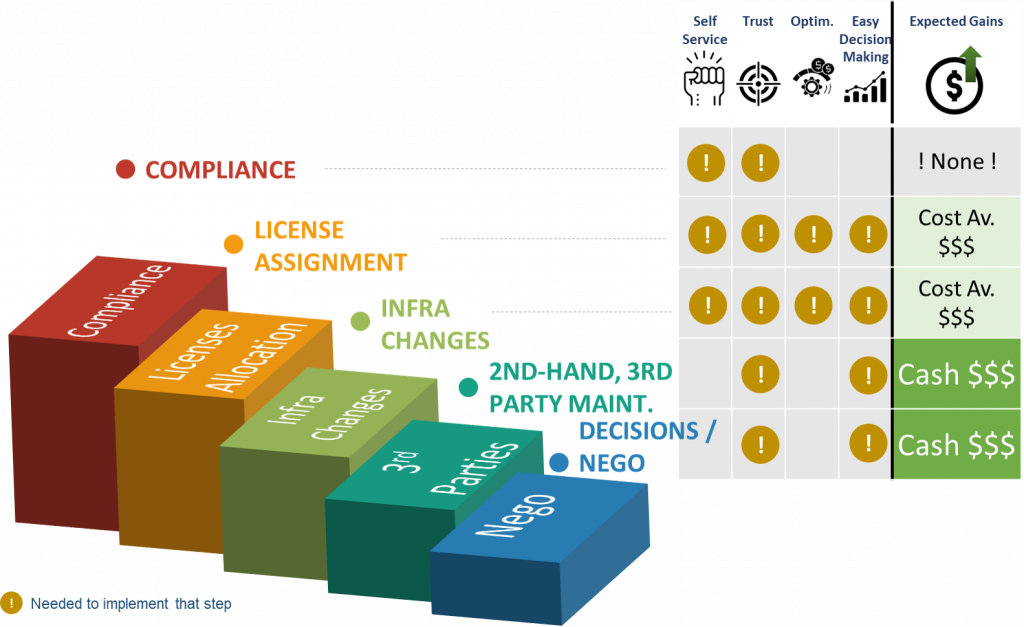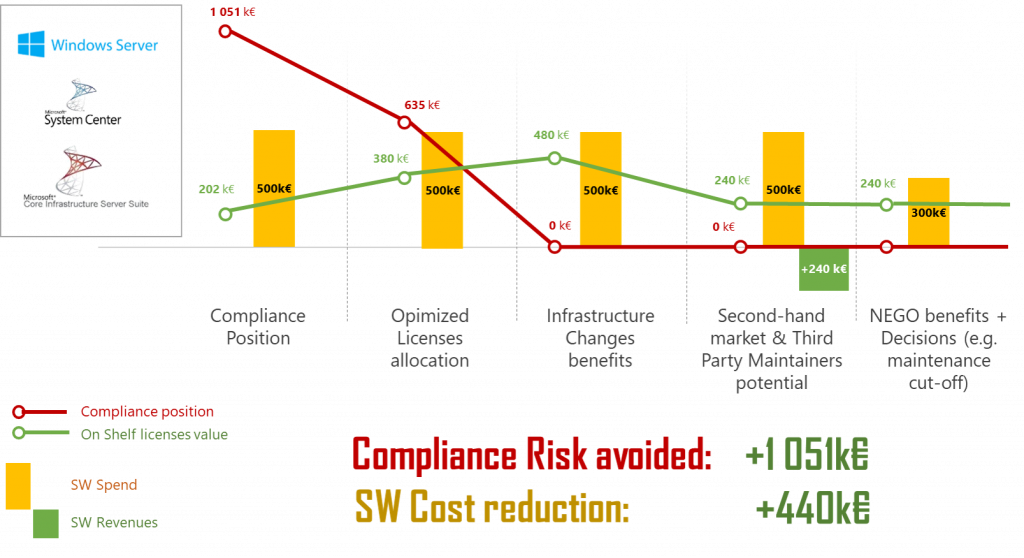 Now that you know what you must expect from a SAM Solution, you may want to go deeper into each above-mentioned step. Feel free to read our posts related to: