Azure Hybrid Benefit
Azure Hybrid Benefit (HUB) is the BYOL (Bring Your Own License) mechanism offered by Microsoft to it's customers. It gives the possibility to move on-prem SQL 2*Cores licenses with Software Assurance to Azure in order to license SQL resources.
Depending on the SQL resource type you can convert your on-prem core licenses to Azure Vcore at a defined rate :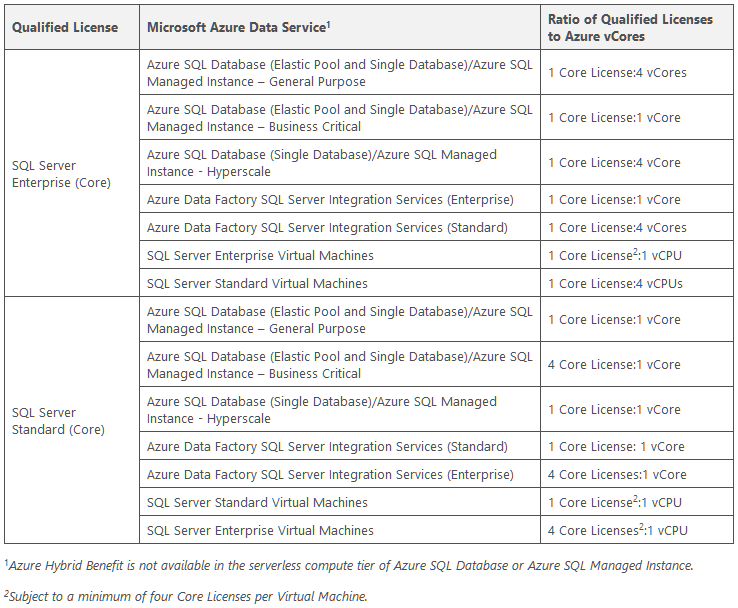 SQL HUB availability on Azure
Activating HUB leads to substantial savings, but the option isn't available on all SQL offers.
3 different criteria have to be taken into account to determine if a SQL resource is compatible with HUB :
Purchasing Model : DTU (Database Transactional Unit) purchasing model is not eligible to AHUB. Vcore is the only way to use HUB for SQL.
Service Tier : It defines the architecture associated with the SQL resources (HA, Compute and Storage segregation, …). Only General Purpose, Business Critical and Hyperscale are compatible with SQL HUB.
Compute Tier : Serverless (a sizable range of Min/Max vCores associated to a VM is defined) are not HUB compatible
SQL & HUB Landscape
Combining HUB and SQL Server ressource types gives the following landscape :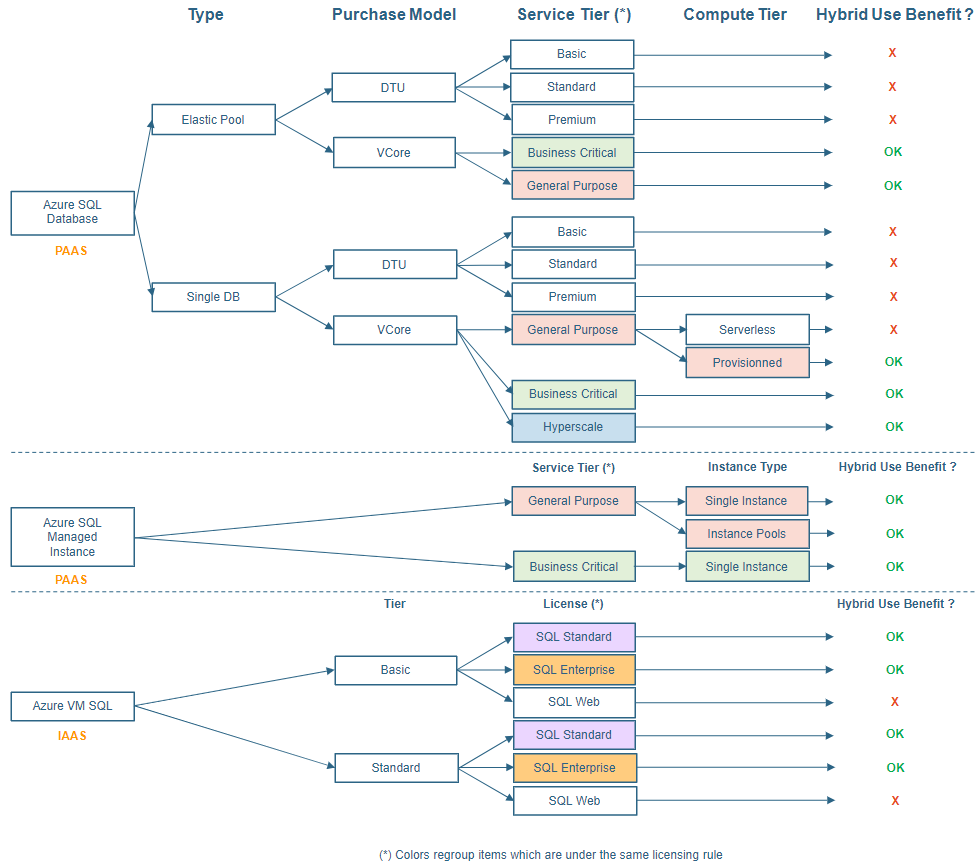 Of course Sambox.io can help you to collect your Azure SQL resources and compute the license needed for AHUB to provide you with immediate savings.
References
SQL Azure Hybrid Benefit licensing